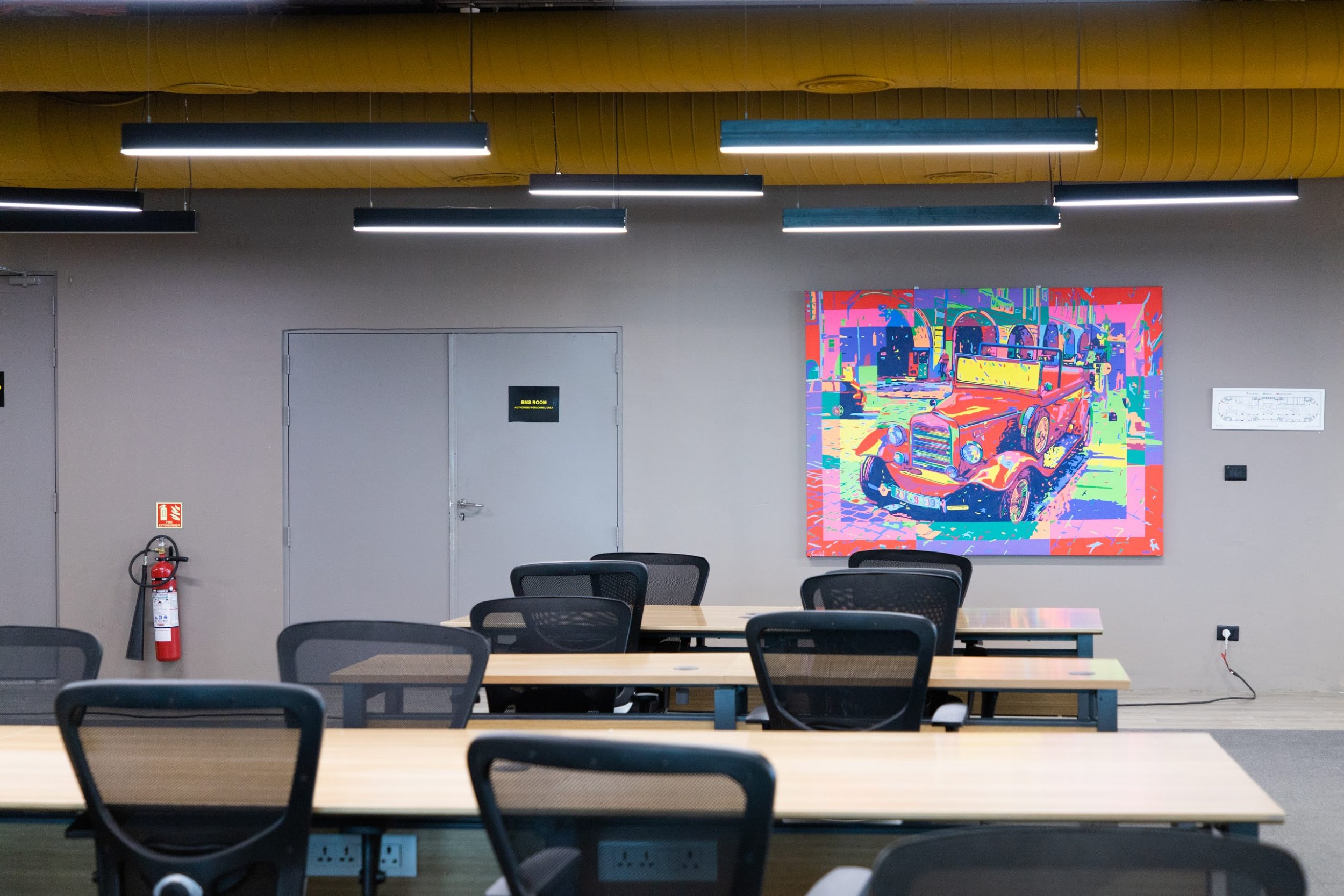 05 Mar

Top 10 Concepts For Best Interior Designers In Delhi

Due to the explosion of numerous new businesses, the interior design company in Delhi is in high demand now. The work of the best interior designers in Delhi for an office will give a good vibe to the visitors and facilitate better focus from the employees. The internal atmosphere will also attract clients. Here we are going to portray the top 10 ideas for the office interior designer in Delhi.
Top 10 Ideas that Best Office Interior Designers in Delhi Implement
1.Budget-Friendly Design
The office owner has to fix the budget stating how much they can spend on designing work. The finance department of a company will take over the budget of the company's interior design work. The head of the company will allocate the amount, and also they will fix the total amount legally with the designer. The deliverables by the best interior designers in Delhi will depend on the budget.
2.Choosing Trendy Design
It is always crucial to have a trendy design within an office to make the space updated and comfy. Open space design has gained massive popularity in the last couple of years. This concept is in the leading positions among top office trends 2021 among the office interior designer in Delhi. It is gaining more and more popularity because it focuses on spaciousness, high agility, and versatility. This peculiar trend facilitates collaboration and communication between different employees regardless of their job position and job sector. This trend is much healthier for the working members because it allows natural light, airflow, and more movable space.
3.Most Sustainable Design
The year 2020 taught us an important lesson regarding having a healthier environment. People started showing their concern over an interior design that simultaneously promotes sustainable responsibility and eco-friendliness. This trend is famous among the interior design company in Delhi since it creates office space with many natural elements.  Offices now are getting their furniture and other equipment with bamboo, stones, wood, and even ornamental, wall hanging plants which make the environment healthier.
4.Flexible Spacing
This design makes each space of an office more comfortable for the employees. This trendy design helps in the creation of various zones or departments. The zones include collaborative space, brainstorming zones, meeting or conferencing rooms, quiet working areas, reception, and the list goes on. Since the office interior designer in Delhi helps create different spaces for respective works, it leads to specialization.
5.Spatial Layout
It is a crucial factor for office space, like for facilitating movable furniture. Since furniture is a fixed asset, the best interior designers in Delhi will ask you to purchase according to the need. In 2021, most adjustable equipment and furniture are trendy. For example, chairs on wheels, tables on wheels, movable walls, etc. It makes the work more comfortable in a firm as they are adjustable and transportable. Office interior designer in Delhi makes the accommodation of such trendy adaptable assets in an affordable manner which aids in improving employee productivity.
6. Community Spaces
This idea has emerged only recently because personal and community spaces are getting important for a healthy environment in an office. The community zone has positive effects on employee workflow. It also plays a central role in building communication among the workers, strengthening the company's culture and development. It is considered a boosting place for all the workers to spend leisure time for a few minutes and get back to their work full of energy.
7.Entertainment Zone
Like the community spaces entertainment zone also plays a vital role in creating a positive working atmosphere. An office with an entertainment and leisure zone is a popular office design in 2021 among the best interior designers in Delhi. Some of the examples of entertainment areas are game rooms, libraries, relaxation zones, etc.
8. Creating a Homely Atmosphere
The current generation has changed a lot as they want to have a homely atmosphere even in an office. Nowadays, the interior design company in Delhi are switching from traditional formal settings to casual home-like environments for offices. It helps the employees to do their work with a positive feeling. This will increase the productivity of the company. They will have a comfortable and homely feel at work. It is effectively low-cost in the budget when compared to other office designs. You can choose any area as a model, such as a cozy area, lounge zone, kitchen area, spacious hall, etc., and suggest to your office interior designer in Delhi.
9. Vibrant Office
Now, let us discuss the trending office color, which sets the office mood vibrant. The central point in this idea is the planning and formulation of an appropriate color palette for the office. This job usually is well planned and established by the best interior designers in Delhi by having an in-depth discussion with the office owner. In this case, the view of the office owner is more important than the idea of the interior designer. The reason is that the chosen color scheme or color tones must match the nature of the business. The colors like white, ivory, beiges, and grays are still highly recommended colors since they bring peace and harmony. Many businesses also choose aquamarine blue, dusty green, sage green, neo-mint, and warm peach as their color palette.
 10. Walls That Talk
Traditional buildings consist of four walls that are well constructed with concrete and cement. The advancement of technology states that we can link infrastructure and internet workings together. Nowadays, the best interior design company in Delhi can design walls that can speak to furniture, posts, beam systems, and the floor. They furnish the floor with several electronic circuits, which will get them connected to the respective furniture, posts, and beam system.
Conclusion
In an office, it is imperative to hire the best interior designers in Delhi. Their work is more constructive because there is a well-maintained order in their work. However, an interior design company in Delhi – Beryl India, is a great choice for office interior designs. The company is the trending office interior designer in Delhi who always puts up their best to provide a new look as well as a productive space for work.